Hi,
I have three macro palettes configured for two different browser apps and one for general browser (brave) shortcuts. They all open with the same gesture from Better Touch Tool.
For the browser shortcuts I have two keywords (salesforce and consultancy) that I need to not show the palette.
I've tried to add a | sign between the keywords but it doesn't work. See below. The problem is that for one of the online apps it is not possible to match the title because it's always changing from Home to Settings to whatever.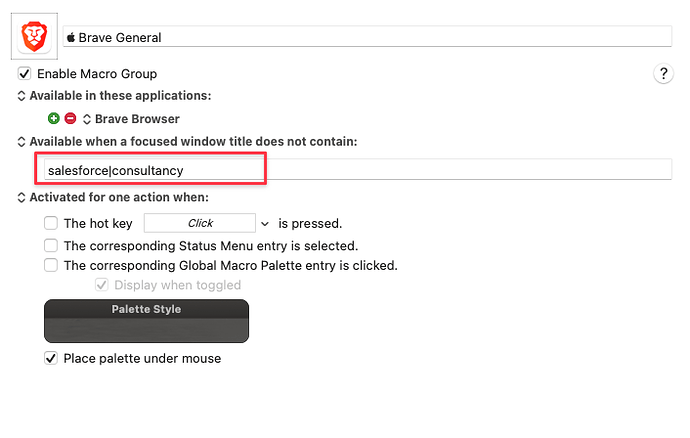 What is the best solution to not show the palette?
Thanks!