Hi - brand new user here. Running version 6.4.8 of KM on OSX 10.9.5
I'm trying to build a very simple macro that will bring up Carbon Copy Cloner and run it whenever my clone drive is mounted. Here is the macro: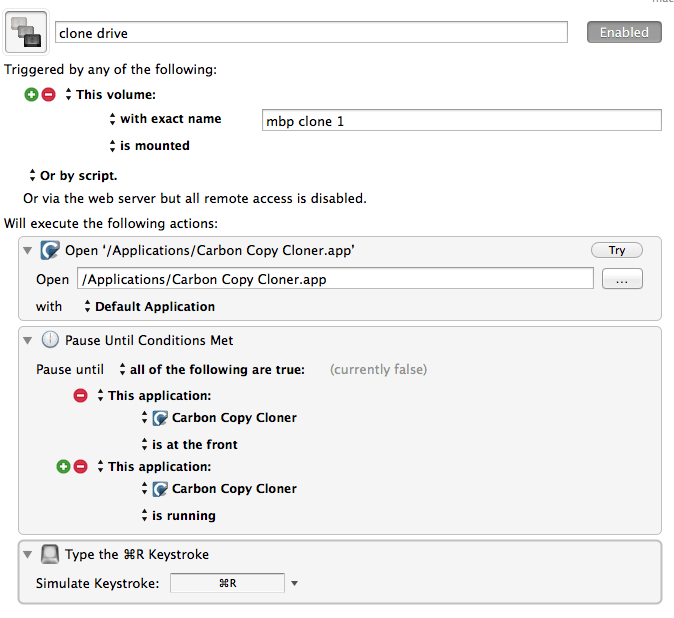 It works down to the last action meaning this:
It detects when the volume is mounted
It brings up the application Carbon Copy Cloner
But the keystroke action is not recognized even though it is valid. I know it valid because, I can simply move the focus to the CCC application window and enter cmd-r and it runs.
I even tried adding another pause before the keystroke action to see if that was the reason but it still won't run.
I also checked that KM is allowed to control the computer under Accessibility in the Security&Privacy control panel
I'm sure this has got to be extremely basic. What am I missing here?
Thanks and glad to be here
Avi