I am making a macro where I need to check if clipboard has changed after I press cmd + c.
How can I do it?
I am thinking of something like this but not sure if that is the best way and I am still not sure how to reference variables.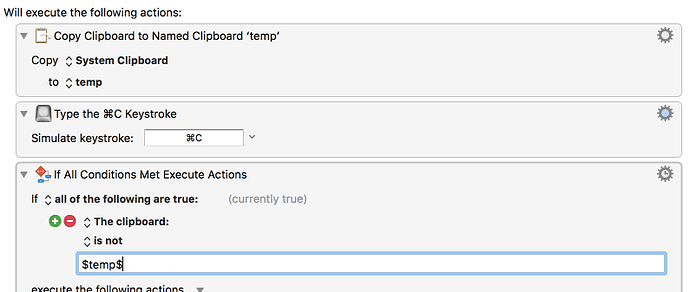 Is this a good way to do it?
Thank you for any help.