When i want to record a midi trigger, and another midi source is sending midi triggers all the time (which i cannot stop) the recorded trigger is listening to that input too. Although i selected another input.
See this gif. See that i have IACbus 2 selected as input to listen too, but on IACbus 1 there is a lot of midi traffic. As soon as i turn on "allow recording" the input switches to bus 1. And the menu is only occupied with bus 1, i cannot select bus2 during the recording.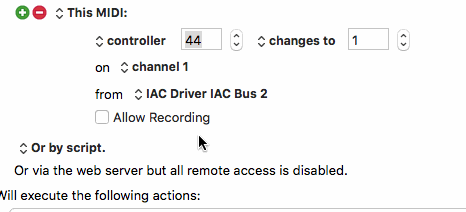 Bug or expected behaviour?