###Bug or Feature in KM Variables used as Passwords?
I'm seeing unexpected behavior when I get a KM variable using AppleScript, where the variable was used in a password form field in the Custom HTML Prompt.
KM is returning "Password" instead of the actual variable value.
But KM shows the correct value in a Display Text Action.
####Shouldn't I be able to get the actual value via AppleScript?
####My Script: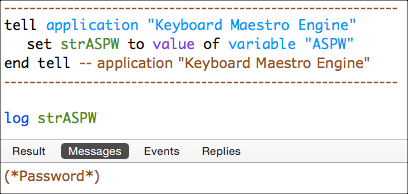 ####KM Display Text Action Shows correct value: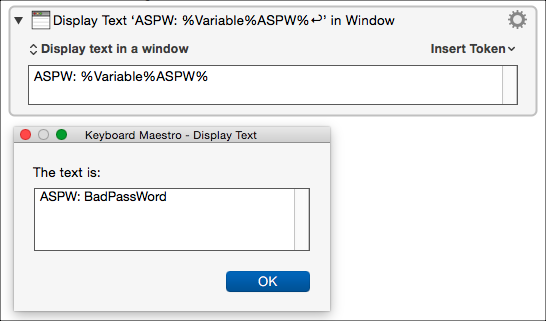 ####KM Variable List in Preferences also shows "Password"