I have this macro :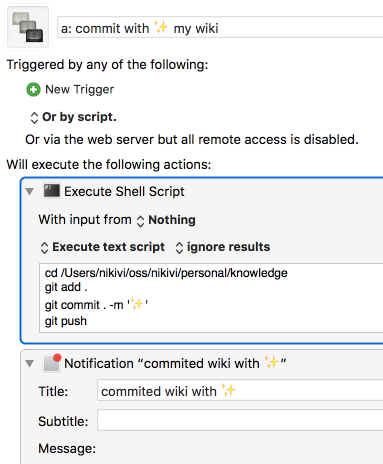 That should cd into a project I have that is already versioned under git and then git add all the files and commit them and then push them.
Running these same commands from my shell works.
However from KM, nothing seems to happen. Nothing gets pushed and I am not quite sure why nor how I can debug this.
Thank you for any help.