Hello,
I set up a macro to which I pass a string as an input from LaunchBar for searching in Notion.
It works fine if Notion is not currently active.
But when Notion is active, it does not seem to do anything (the 3rd step of pressing cmd + P to be specific).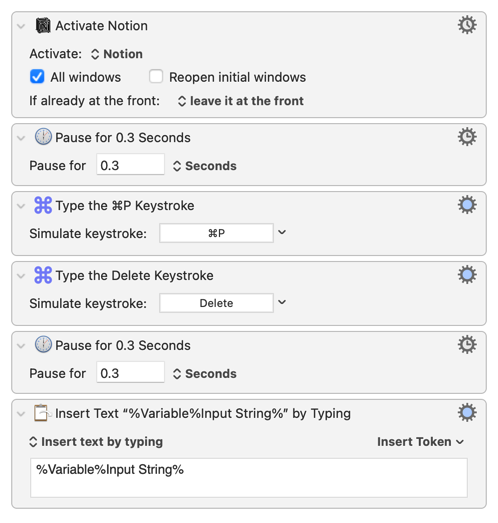 Any idea?