This is inspired by @paulwaldo's post and is a slightly extended version of my mini macro.
In addition to showing the sizes of your different Trash folders it now can also…
list or show the content of the Trash (for each volume),
empty the Trash of each volume separately,
empty the Trashes selectively, by file age and size
It comes with a comprehensive help text. (Click the Help button.)
---
Please see @Tom's update below:
Version 1.2 2019-04-11
---
Edit [2016-03-07]: Uploaded a new version (mainly corrections in the help text) and added a png of the macro here.
---
User prompt: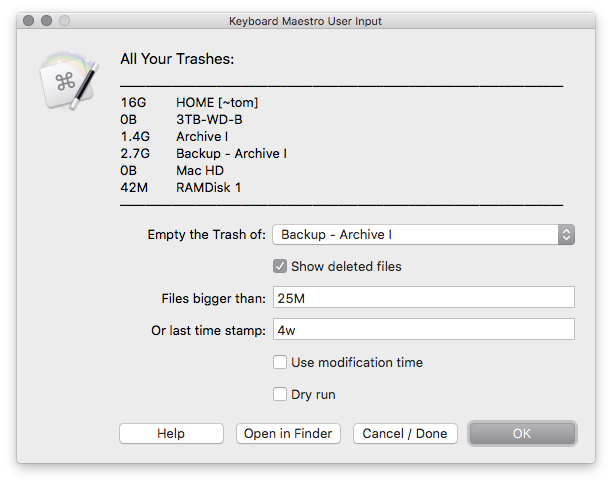 ---
Trash log (or preview):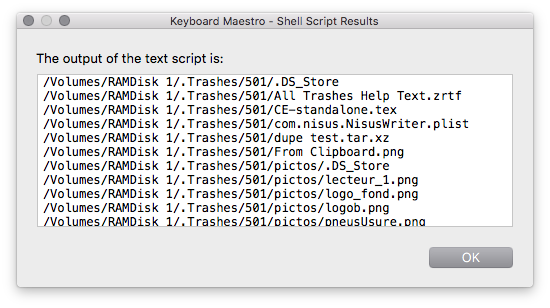 ---
Macro: