Hello,
As part of a larger routine, I need Keyboard Maestro to click on arbitrary points within this Colour Palette in Avid Pro Tools.


In the KM Editor window, using the 'Go' button in the action pane, this works every time.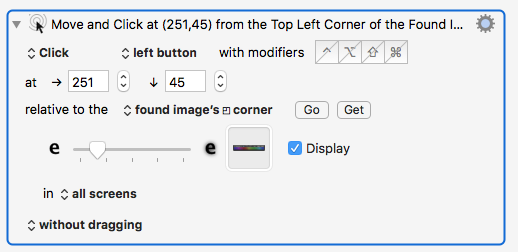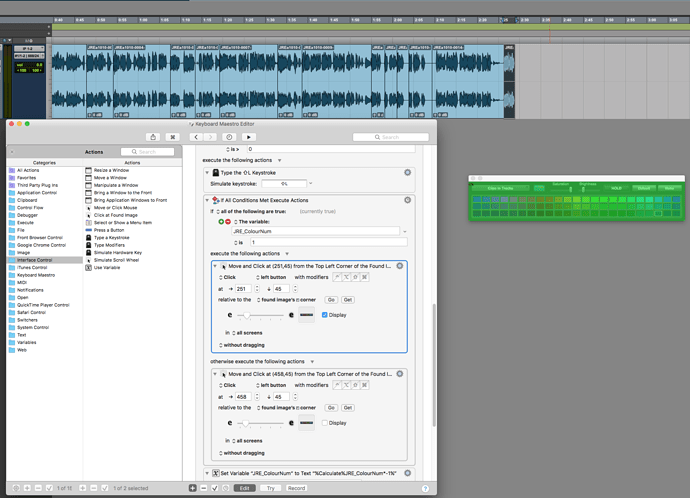 But for some reason it fails when I try to execute the macro. I get error, "[...] no unique image found"
-The editor window is hidden while I run the macro.
-I've toyed with the fuzziness sliders.
Any help in troubleshooting this would be appreciated.
Thanks.