As part of my project to backup all my automations to a git repo, I'm trying to backup devonthink. Thus far the script is the simplest thing in the world.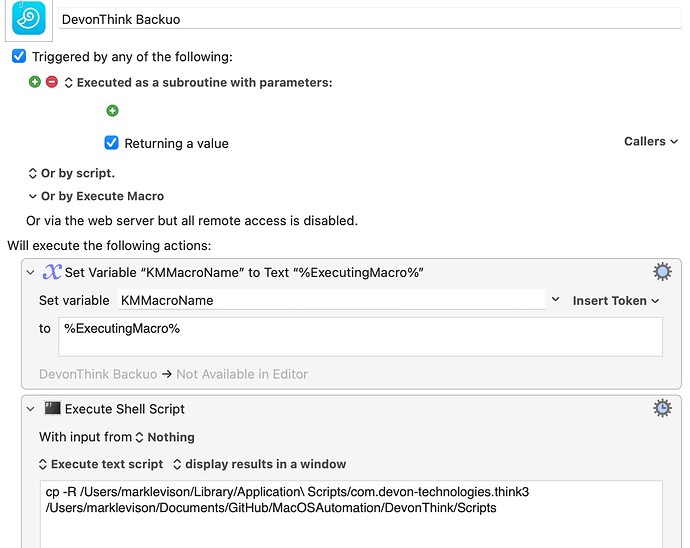 When I run this from the terminal the files are copied. When I run the same command from the terminal no problem. The files get copied. When I attempt to run from KM nothing happens. I can prove the macro runs by adding a "display text" in the macro. The display works, however no files are copied.
How do I get error information out of the zsh script? How do I debug further?
Thanks
Mark