please
i have folder with MoV format video clips
can i create macro that delete clips shorter than 5 seconds
Try this: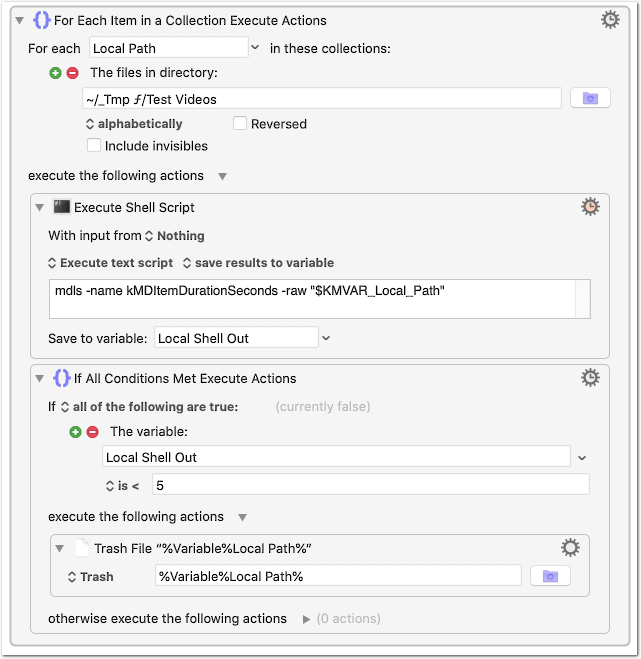 Trash Short Video Clips (<5s).kmmacros (3.7 KB)
Make sure macro and macro group are enabled.
Set a trigger.
Replace "~/_Tmp ƒ/Test Videos" with your actual video folder path.
To delete the short clips (instead of moving them to the Trash), select Delete from the pop-up menu in the last action. Do this only if you are sure the macro works correctly for you!