Hi guys I've an issue with KBM10.... If I look to open the editor I'm told that Screen Recording is disabled.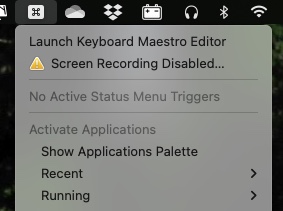 However if I follow the instructions to fix this, i.e. enable Screen Recording for the KM and KM Engine I'm unable to do this as I can't see an entry in the apps list or the KM Engine.
Any ideas how I fix this?