I am trying to set up activating Anybar from KM.
However when running the example script from KM like so :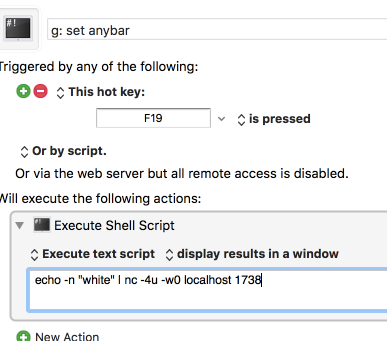 It doesn't work. However if I run the same line from my terminal, it works well.
Is there anything I can do to fix this?
Thank you for any help.