Hey there, I´m using the nice little Dropshare App, to upload files directly to Google Drive and get the download link into my clipboard. They offer a Mac CLI so I want to integrate it in my KM automations. But somehow it is not working with a KM Variable (of the Finder Path) in the shell command. This is the macro i use and the Notification when triggered: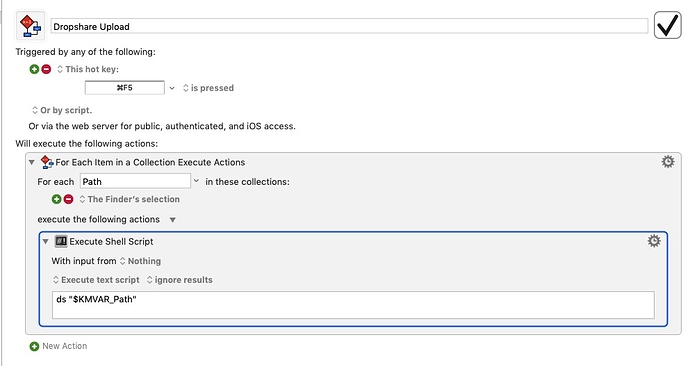 it works fine if I test it in Terminal. Does it maybe have something to do with this here writen in their User Guide?:
Please make sure that /usr/local/bin is part of your PATH environment variable. Check this question on StackOverflow if you are unsure how to do this.