You know, the menu bar?

95% of the items might be selectable with an image locating action.
This one would be difficult though, because it's mostly text and it's dynamic based on state:

There's a lot of functionality in there I'd like to access: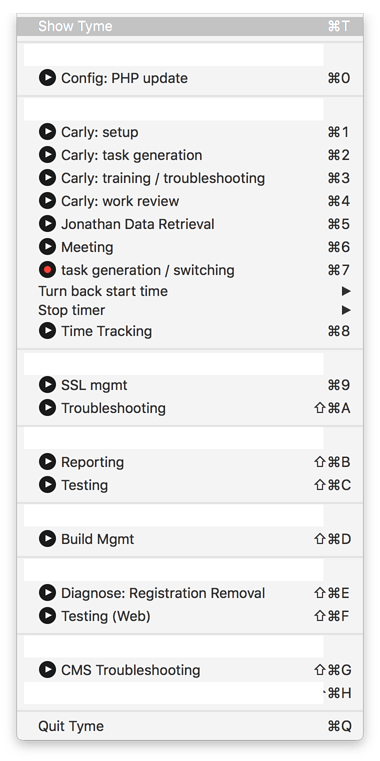 Of particular interest to me are the 'Turn back start time' and 'Stop timer' sub-menus.
This would be similar to the "Select or Show a Show Menu" action but for the menu bar.
Is this possible?