I would really like the ability to not sort the macros within a macro group—I'd like to be able to drag them into any order I like, and have them retain that order. Basically, I just want "None" here: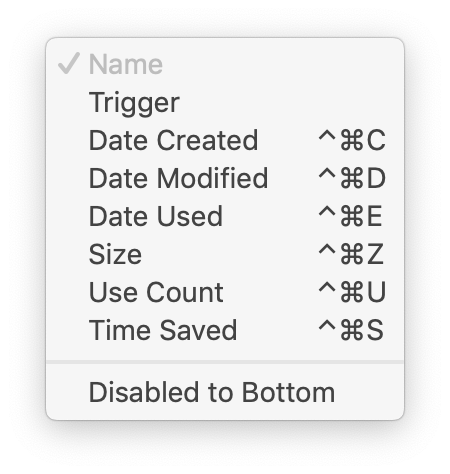 If I had that, then I wouldn't have to do this...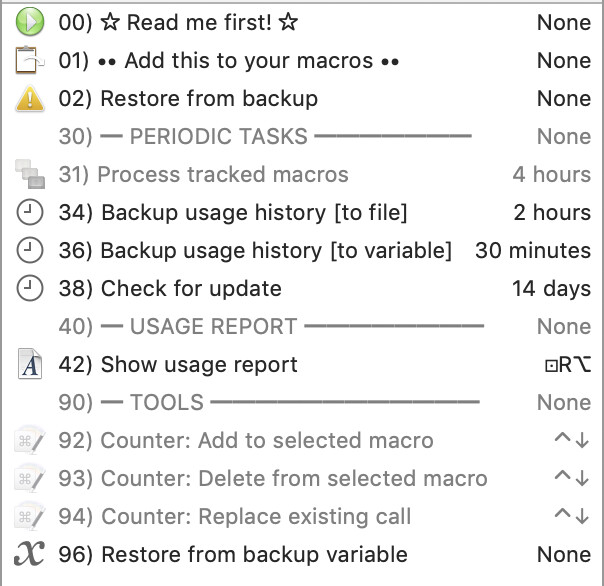 It's visually annoying to have numbers (or weird characters) as part of my macros' names, but they're much easier to work on when I know exactly where to look for the one I want to modify.
I have no idea how feasible this is, nor how hard to implement, but it's probably my number one desired feature :).
-rob.