I'm trying to replicate an iOS Workflow to my KBM (I'm just beginning in KBM).
Basically, the goal is to take a credit card statement and match multiple transactions through RegEx then make a few text replacements in order to create a csv file I could import to my financial app of choice.
So I tried do the following: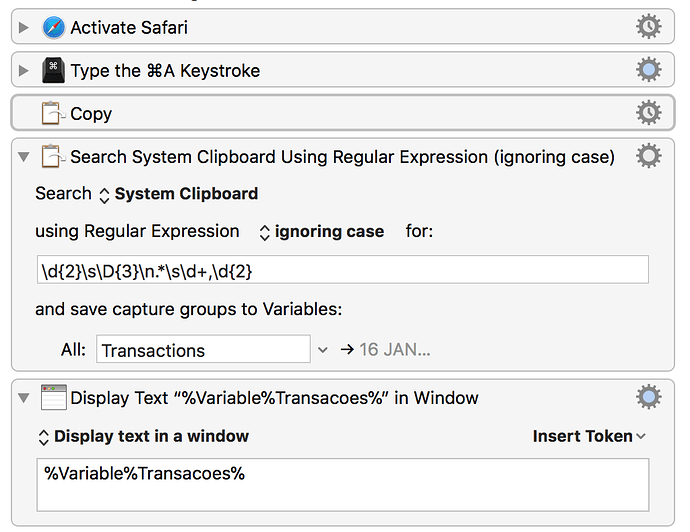 But the results is only show the first hit: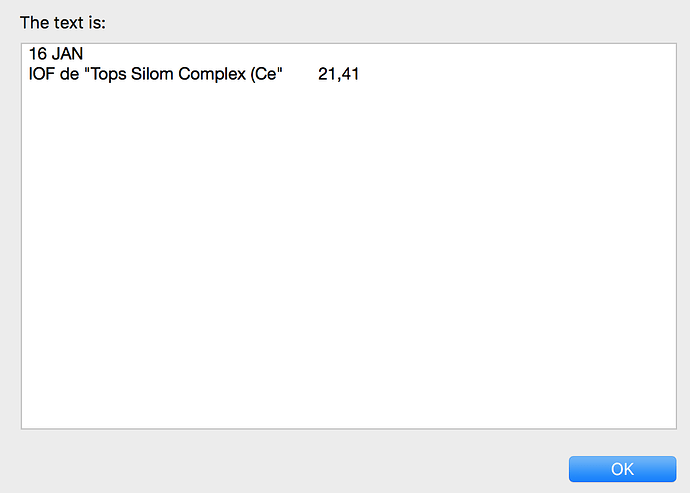 How do I get around this?
Many thanks!