I'm trying to create a macro that collects all text (single words and word groups) between several kinds of quotation marks and round brackets:
Zwölf "Boxkämpfer" jagen 'Viktor' zum "Spaß" quer über den (Sylter) Deich.

I'm stuck at the point where I can save the found words/word groups to variables and to list them, e.g. via the Prompt with list action (but any other way to display and select them would be fine too).
The Prompt with list could show:
a - "Boxkämpfer"
b - "Viktor"
c - "Spaß"
d - (Sylter)
etc.
When I press the leading letter (or number), the selected variable is typed (or pasted) to an editor.
How can I do this?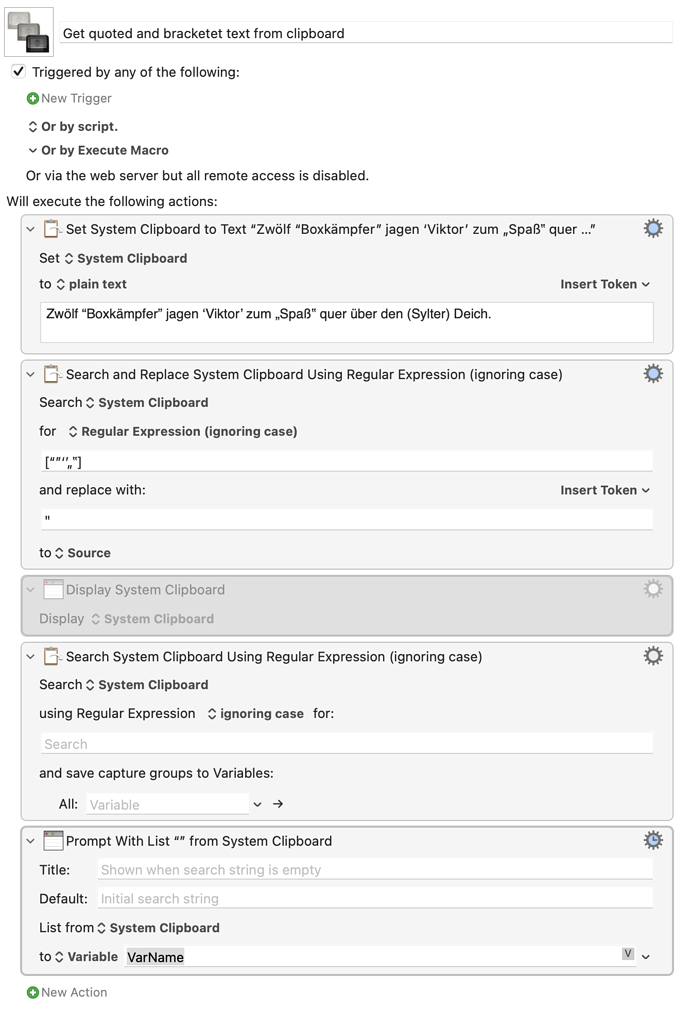 Get quoted and bracketet text from clipboard.kmmacros
(2.7 KB)