I found this, but can't get it to do what I want. For starters, I can only get it to return the names of subfolders and not actual files.
What I'm trying to do is create a simple "change desktop images for 2 monitors every x minutes" macro. The only thing missing from Big Sur's built-in randomizer is that it can't go into subfolders, and unfortunately, this is way too full-featured and too hard to figure out. , That's why I'm trying to roll my own.
As a proof of concept, this works if I hardcode a random file: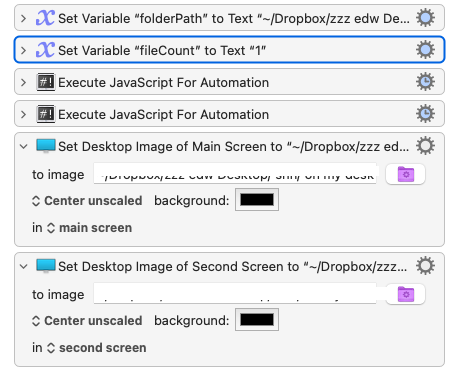 So I just need a way to grab a random file from a selected folder and/or its subfolders and feed the path/file name into a variable and I think I'm set.
Can someone help me with this?