There is no need to "dis" able all the other macros.
If the hotkey combination is unique, the macro will execute.
If there are two "LIVE/enabled" macros with the same hotkey, Keyboard Maestro will display a small window and ask you which one you want to execute. (This can actually be useful as I have a set of macros I do not use often ALL with the same hotkey combination).
a: Renable all your other macros
b: I assume that you can run Chrome from the dock or the application folder
c: add a display message at the start of the macro to show you are running the macro OK, this is a useful debug technique.
d: create another macro to use openurl with chrome. (I have used CTL+OPT+CMD+G a hot key), change the display prompt
e: add "the status menu is selected" as well as the hot-key as this is another way to check you are activating the macro
(the macro will be listed as a dropdown for the Keyboard Maestro icon in your top menu bar)
The above should show Chrome running on you macbook.
Does this solve your problem? If not, then I still do not understand why you were typing "C"
---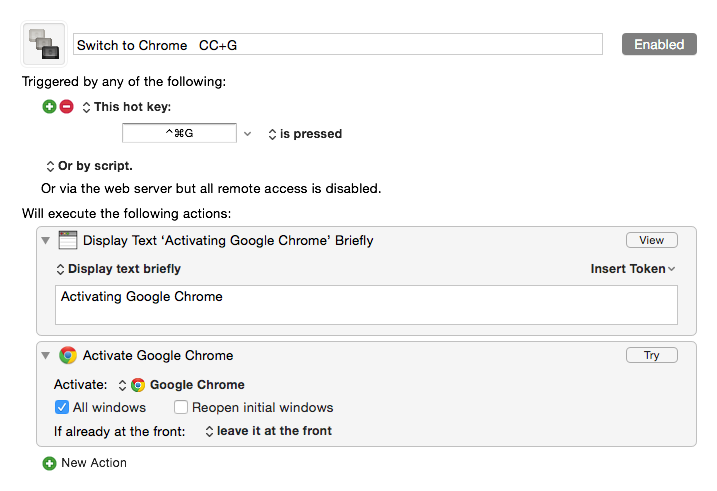 ---