I cannot figure out how my macro group is being triggered now. I had set things up to trigger with Hyperkey-M. However, I don't remember how or if it's just not showing up in the interface anymore. It still works; but all of the macros within the group show 'none' as the activation key and the group itself shows nothing special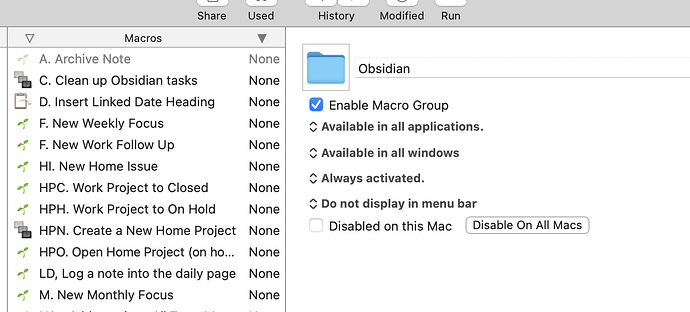 I haven't found another place where I could have set that and didn't see it in documentation or the forum.
I am on the latest version.
Can someone point me in the right direction? What did I do to myself?
Thanks.