Hi guys
i cant seem to get the matching focused window title when using emacs
I have this macro group defined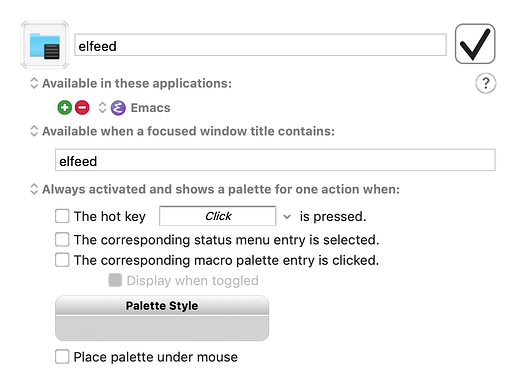 i use the KM macro to get window title:
name: %FrontWindowName%

which gives me this
*elfeed-search*

then i define this macro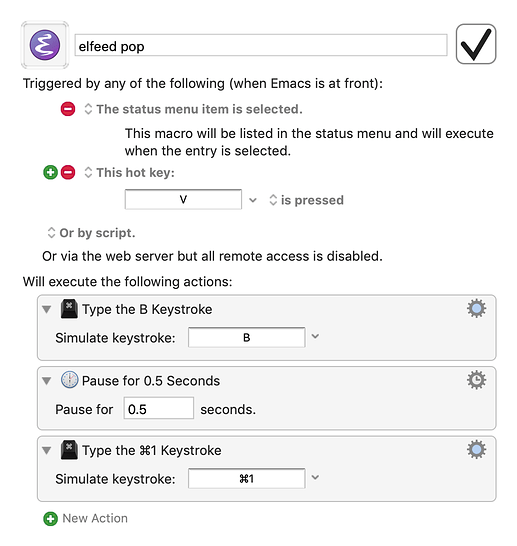 but no matter what i do i cant get it to work. the 'v' key dosent register in emacs (when in the elfeed-search buffer).
if i just use the available in the emacs application it does work
any clue?
best
Z