This macro, created by @JMichaelTX:
https://forum.keyboardmaestro.com/uploads/default/original/3X/0/e/0e2897bafd4ac5c24ab1c39e23004f7303cf5a94.kmmacros
Here's my implementation of it: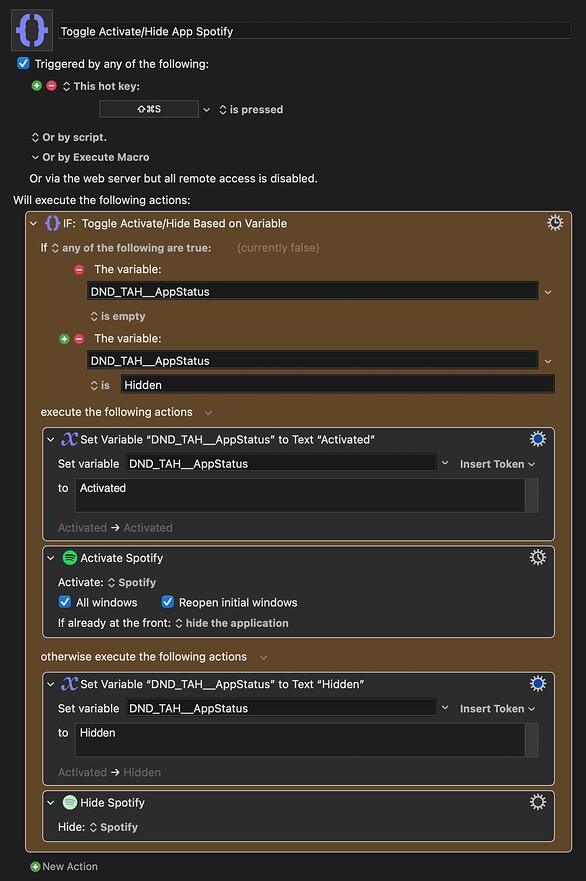 I use this macro to show/hide multiple apps.
But, I can't figure out why I sometimes have to key (trigger) it multiple times to show an app. It always works, but sometimes I have to key it twice. I know there must be a reason for this, and I've tried to figure it out but can't.
I'm trying to figure out a if there's something I can add or change that would prevent it from having to be triggered twice. Can anyone tell me?
Any tips would be greatly appreciated. Thanks!