Hello,
I hope everybody is safe during these crazy times.
I am an artist trying to work from home but we really depend on our X-keys.
I am trying to replicate the behavior of the CTRL key (Press and hold) on my external X-key but it just doesn't seem to work correctly. Here is how I have it set up: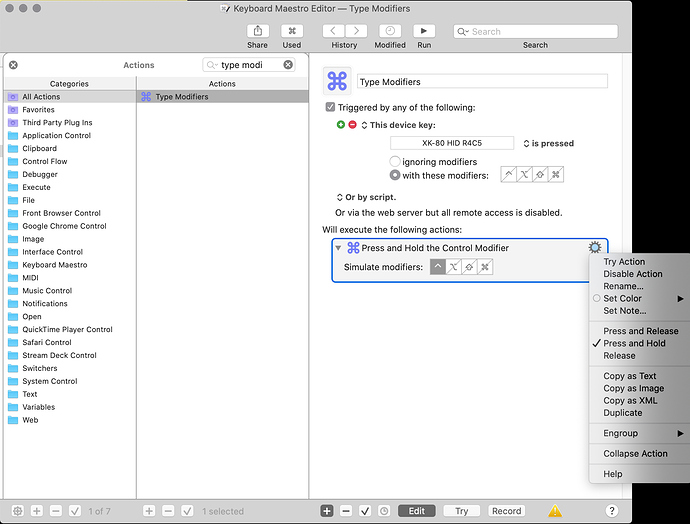 It just keeps repeating the action instead of holding Ctrl down when the X-key is pressed.
I hope you can help this noob trying to work from home
Thanks in advance.