Quoting myself:
It's not yet tomorrow, but I just tried it out. And yes, unfortunately tar behaves like zip when you use it to create a .zip archive (metadata gone).
---
Here is a macro to compress multiple items with ditto: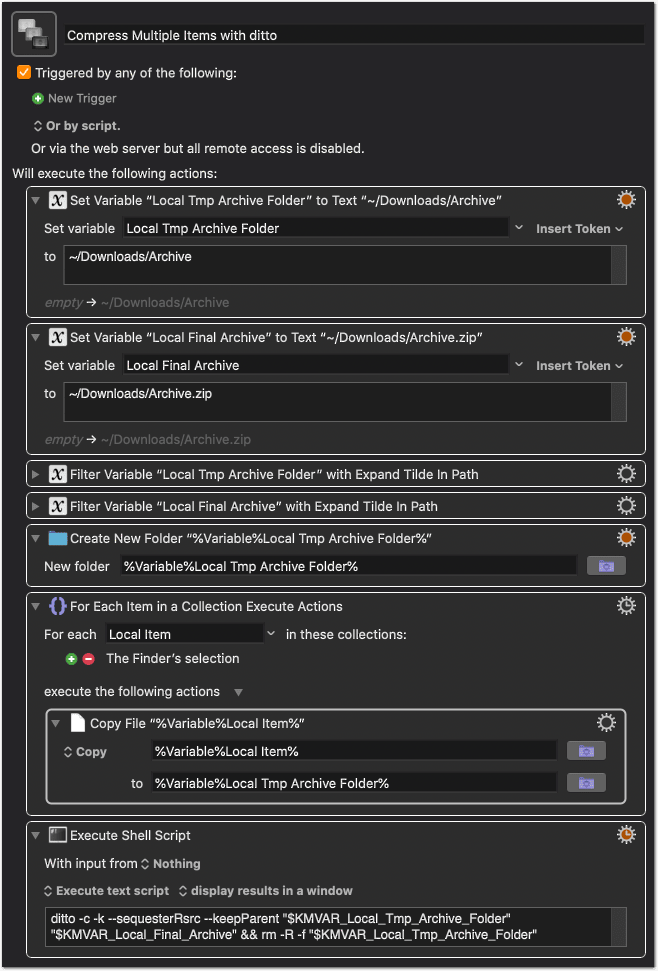 Compress Multiple Items with ditto.kmmacros (4.2 KB)
Select multiple items (files, folders or mixed) in the Finder and run the macro.
In the first two actions you can set the path for the intermediate folder (where the items get copied to) and for the final archive. The intermediate folder will be deleted after archiving. (So be careful, and don't set a path that already exists!)