I'm attempting to create a record, pass a variable, and open that record in Airtable. Where I'm running into issues is passing the variable to the record and then grabbing the record id after the response. I've read the using Keyboard Maestro variables section in this link but still can't seem to pass the variable. It just passes $KMVAR_Title, instead of what's in the variable and I also can't figure out how to grab a certain dictionary value from the response after the post, mainly the id: value.
I've posted the macro, script, and response below.
Any help would be greatly appreciated.
MACRO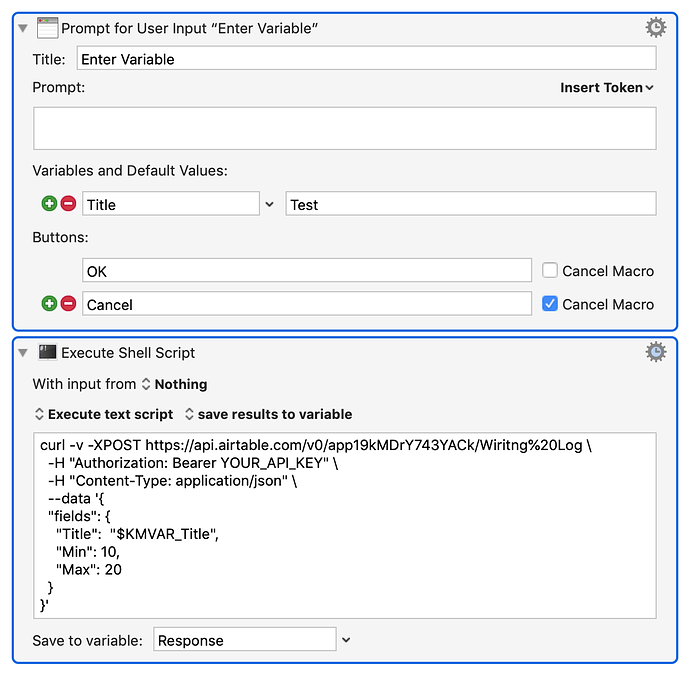 SCRIPT
    curl -v -XPOST https://api.airtable.com/v0/app19kMDrY743YACk/Wiritng%20Log \
      -H "Authorization: Bearer YOUR_API_KEY" \
      -H "Content-Type: application/json" \
      --data '{
      "fields": {
        "Title":  "$KMVAR_Title",
        "Min": 10,
        "Max": 20
      }
    }'

RESPONSE
{"id":"recipUHnncOaDPd8l","fields":{"Title":"$KMVAR_Title","Min":10,"Max":20}