is it possible to change the fonts-type in Palette window? I want to make it as monospace type.
No, there is currently no control over the styling of the palettes.
Oh…
Just ant to make the palette to align better like below.
Palette abc                 ⌘a
Palette defgh               ⌘b
Palette ijkl                ⌘c

A couple years later, and I'd like to second this for a monospaced font option. I use characters to activate because I can type them without stretching to the number row. But the lack of alignment is driving my neatness freak crazy :).
-rob.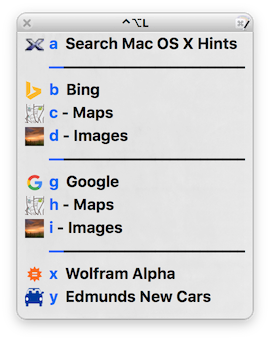 Alternatively, some sort of columnar support where we can specify "activation column" or "text column." I don't need the whole thing in monospace, I just want the macro activation characters and the macro names to vertically align amongst themselves.
-rob.