I would like to create a macro where I clone a repository and then open it in VS Code. I have made this thus far :
a: clone repo to ~:play and open.kmmacros (25.7 KB)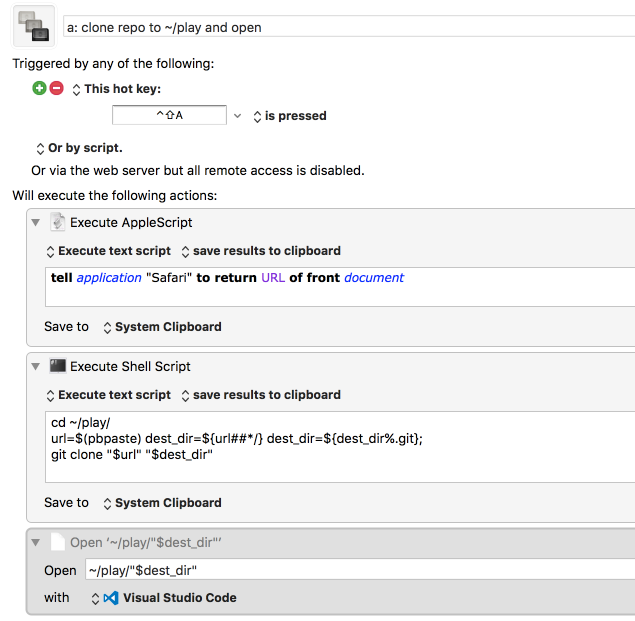 Since I cannot sadly use command code that is an external command provided by VS Code, I thought I would pass in a variable from a shell script however I don't get how I can do it. I read the wiki on shell scripts and found nothing there.
I tried to 'save results to clipboard' of that shell script however it has the annoying logging of 'cloned repo' which I do not need. Is there some way I can extract a variable from a shell script?
Thank you for any help.