I do all my application switching with KM and it is great :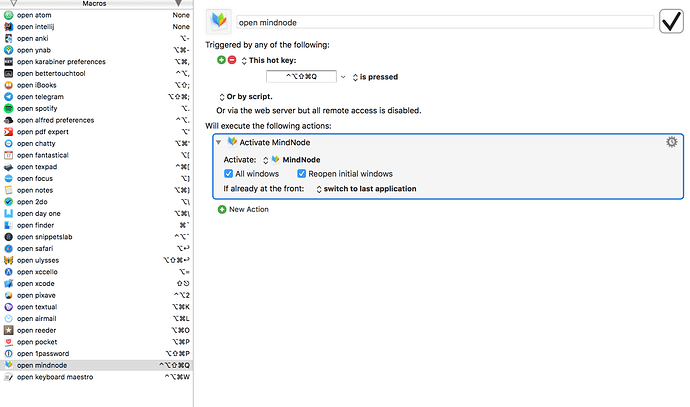 However I wish to extend this macro if I can. I often have two separate windows of mindnode both full screen. I would love to have to switch to mindnode with a hotkey and on second press, it would either switch to last application if there is only on mindnode window available and if not, I want to switch through all of them.
Don't know if any one use mindnode but perhaps something like this can be done. It would be amazing if it can be. I essentially want to switch between different mindnode windows quickly if such windows exist.
Thank you for any help. I hope you can understand what I mean. It would be quite amazing it it could be done.