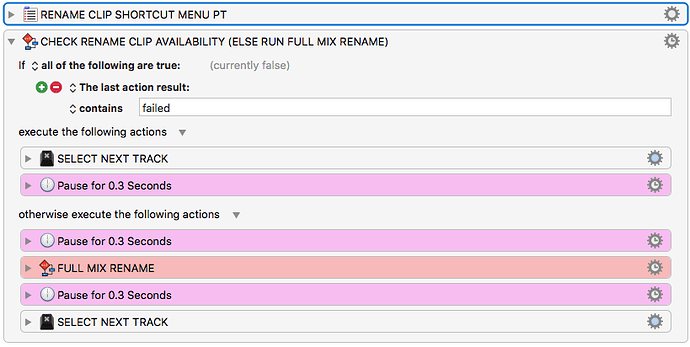 I'm trying to rename regions within my DAW (Pro Tools). When I have setup the macro to rename all regions, it works just fine. But sometimes one of these regions is not present and the renaming process for that region should not start, instead, it should advance to the next track.
This works for me when I use if-else as shown in the image above. But only once. After that it just does the 'else' part.
Anyone have any suggestion how to make this work for all regions?