I have a following simple macro on Mac OS BigSur (Version 11.6.2)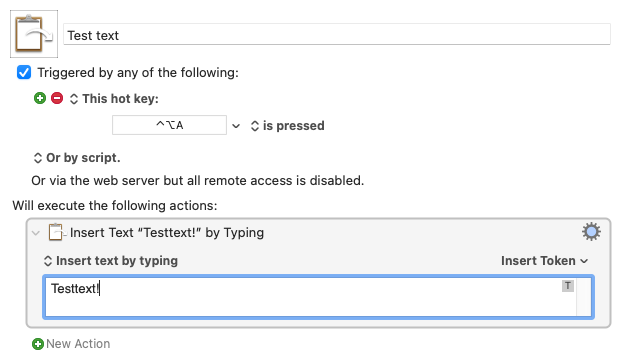 This works perfectly in text editor but when I try this out in password fields the password is not accepted by the application. If I use the hot key in a text editor and copy paste that text manually in the password field, it works fine or if I change the macro to do Insert text by pasting it works fine in the password field as well.
I am trying to avoid overwriting my clipboard by using Insert text by typing but it is not working with the password field for some reason. Any idea what could be wrong?
Thank you.