Here's an example from one of my macros: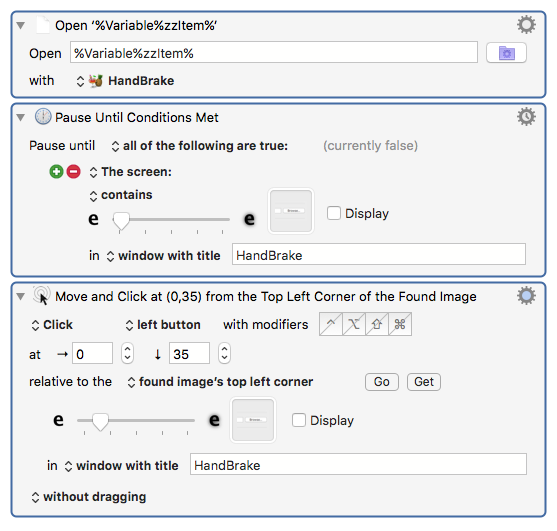 I open Handbrake with a specific file. It takes Handbrake a few seconds to process it, so I Pause until the "Browse" button and file name edit box become enabled, by looking for this image:

Note that this image needs to be unique (well, for my macro it does - there's ways to handle things when the image isn't unique).
You can adjust the "fuzz factor" (that's the "e" to "e" slider) to have the image be more exact (to the left) or less exact (to the right). Normally it works at its default.
Once it finds the image (assuming it doesn't time out), I click on the specific area of the image that I need, which in this case is 35 pixels down from the image's top left corner.
Again, feel free to ask more questions.