Hi all,
Brand new to Keyboard Maestro so I'm hoping this will be an easy one for someone.
My goal is to Paste a series of lines one at a time from the Clipboard (copied from excel as rows) into a web form and submit, once the web form has reloaded paste the next line...etc.
I've searched around and am pretty confident I have the web form actions captured.
I have set the Clipboard contents to a Variable (I'm assuming that this action creates a plain text 'line' for each excel row is this correct?).
I use this Variable in a For Each Item action, but I'm struggling with having the macro paste the lines one at a time. The current format pastes the entire contents of the Variable instead of iterating line by line.
Any education would be sincerely appreciated!
KM first attempt: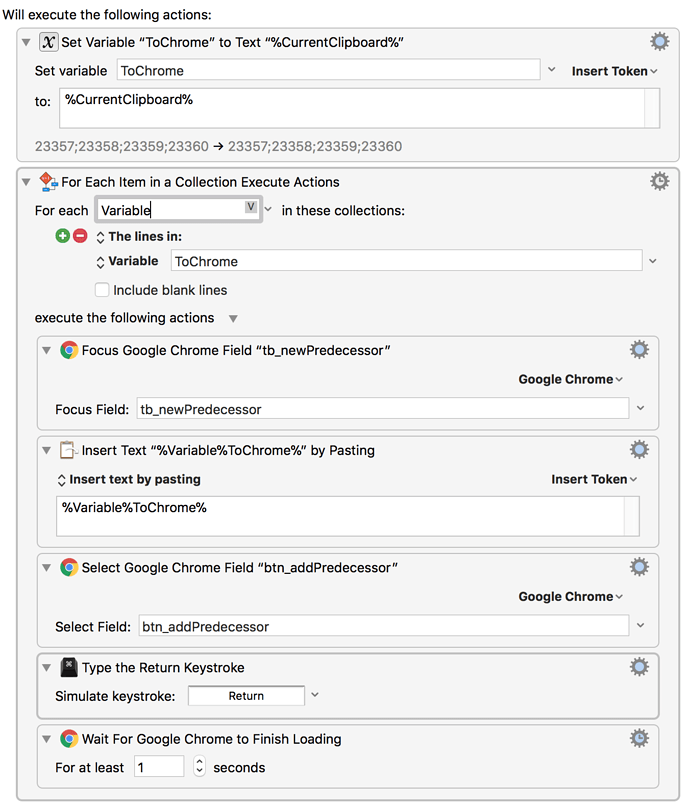 Simplified excel data example: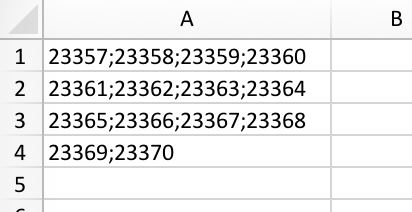 KM result (incorrect). All data vs. single line pasted:

I'm using the current versions of KM and Chrome.
Thanks much,
Daryl