When I run this simple JSX directly in Adobe Illustrator it works fine and the selection is maintained.
But when it is run through KM the selection is lost after the Illustrator Action is run. Why the difference?
Running it via a "Simulated Keystroke" works fine from KM, but I would prefer to call it by name because Illustrator Action Keystrokes can be easily changed or lost.
Do Action "Unite" (AI).kmmacros (4.3 KB)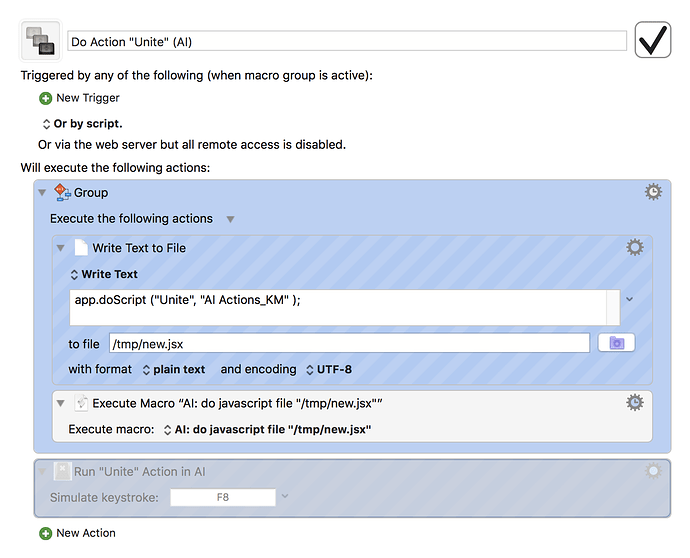 Here is a copy of the Illustrator Action if anyone is interested in testing this.
I'm using AI CC 2015.3.