Have you ever wanted to jump to the top or bottom of a long thread in the Keyboard Maestro forum?
I just discovered that his can be easily done in Discourse using Shift+#.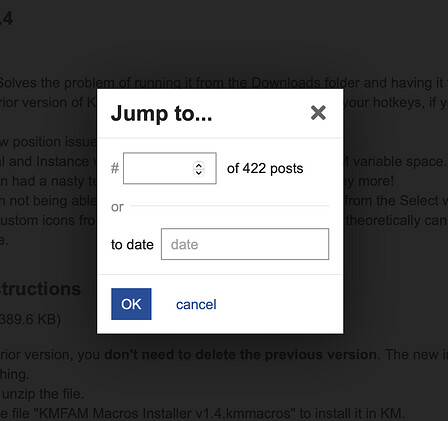 ---
If this is common knowledge, then I've probably missed some other handy Discourse features. Feel free to share them here.