Hi all,
I have a new M1 MacBook Pro running Big Sur and have successfully imported my macros from the old machine. But my forward delete macro is not repeating, which is driving me nuts!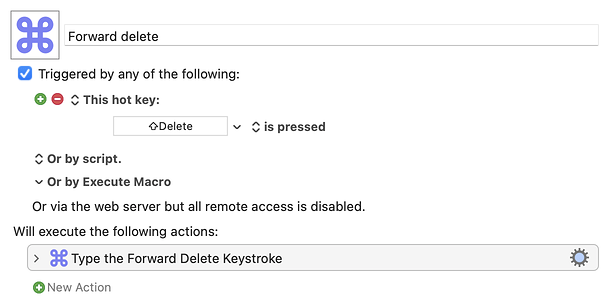 I've already turned off the "press and hold" setting via the Terminal, with defaults write -g ApplePressAndHoldEnabled -bool false, and restarted. But the macro still only does one forward delete at a time.
Can some kind person please help me out?
Thanks!