Having just got my KM license, I went to create a hot key macro for an Action I do a lot.
That being, go to the Apple Menu, and select About This Mac.
I couldn't find the Actions in any of the Action groups, so I did a Record to create the macro.
It works, but I don't understand some of the terminology in the "Will Execute the Following Actions" part of the recorded macro. Below is a screenshot.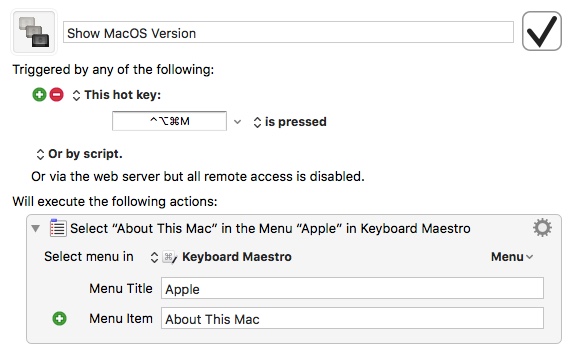 I understand the "Select About This MAc in the Menu Apple", but I don't understand why "in Keyboard Maestro" is displayed there.
2.Below that, I don't understand the Select Menu in KeyboardMaestro
Would someone explain those steps, or point me to a reference that does?
Thank