Continuing the discussion from How to set a keybinding to enable/disable action / multiple actions?:
---
It took me a bit of time to figure this out.
I thought the command:
set macroList to selectedMacros
would give me a list of Macro objects.
But it does NOT. It just returns the UUID for each of the macros.
So here's how I got the current macro object:

tell application "Keyboard Maestro"
  #    Ver 1.1    2017-09-20
  
  set macroList to every macro whose selected is true
  
  --- Make Sure Only ONE Macro is Selected ---
  
  if ((count of macroList) = 1) then
    set oMacro to item 1 of macroList
  else
    error "Multiple Macros are selected.  Select only ONE and re-execute this script."
  end if
  
  --- Now We can Get/Set Macro Properties ---
  
  set macroName to name of oMacro
  
  return macroName
  
end tell

Properties of a Macro Object
from Script Debugger 6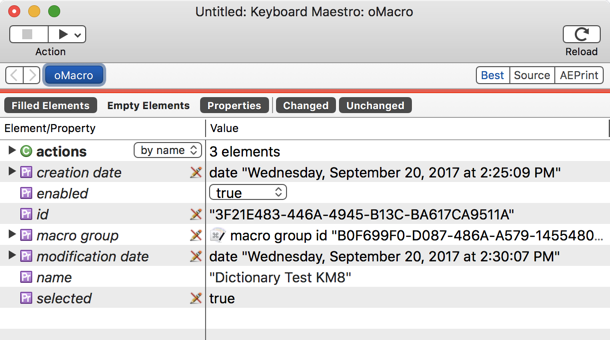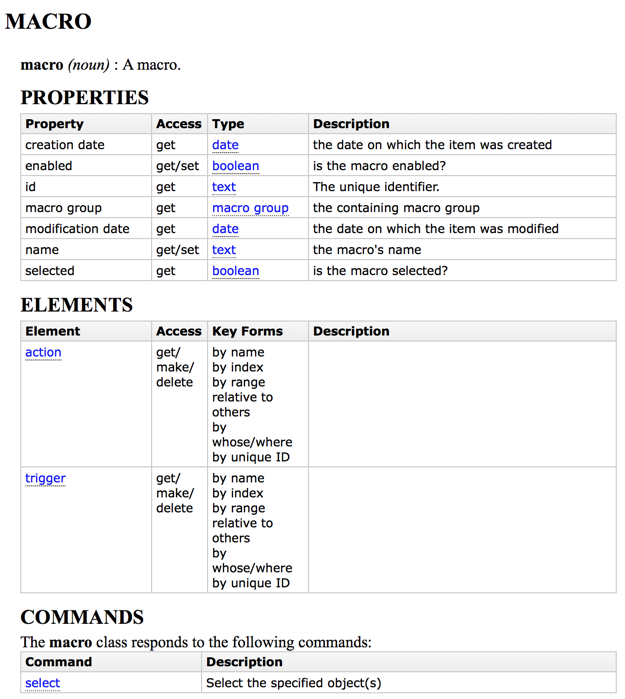 If anyone has some good example scripts, please share.