Hey Folks,
Sometimes you need to know which windows Keyboard Maestro can see and which it cannot see in a given application.
This macro produces such a list for the frontmost app along with the window index numbers.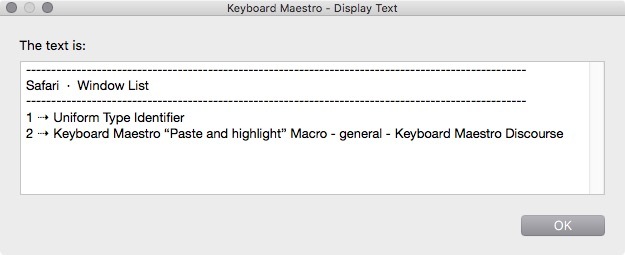 The macro also serves as an example of how to iterate through windows by index and get information.
-Chris
---
List Windows Keyboard Maestro Can See v1.1.kmmacros (11 KB)