---
MODERATOR'S NOTE:
⠀See the most recent version in Post #21.
---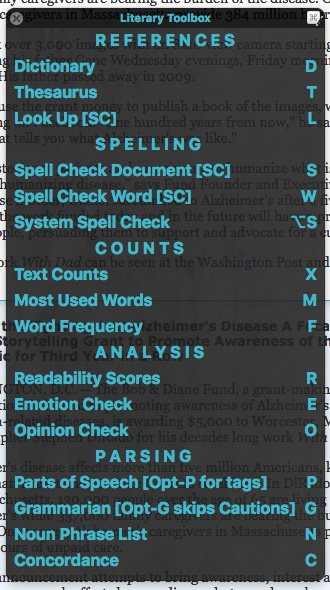 ⠀Macro: Literary Toolbox
⠀Author: Mike Pasini
⠀Version: 1.0a
⠀Last Update: 3 December 2018
---
This set of macros can be used to evaluate text in several different ways. They can be helpful to authors but also to readers evaluating or studying various texts.
They each work on a text selection rather than a discrete file, parsing the selection copied to the clipboard and stripping it of any style information before analysis.
That helps (if isn't quite a cure) for text selected in a word processor. But you should have no problem with text selections made in any editor or within a Web browser.
Some of the tools push the limits of what an algorithm can tell us about human communication but we still find them useful if not for raw data at least for comparisons or trends.
We've used some of these for years and some for a few months. And while they do tap into the power of some third-party code, only a couple rely on commercial software and even those have free equivalents.
Keyboard Maestro provides a simple interface to these tools. A palette (with an optional custom color scheme) organizes them for easy recall. And custom HTML forms that use the same color scheme as the palette provide easy-to-read reports.
Sample reports: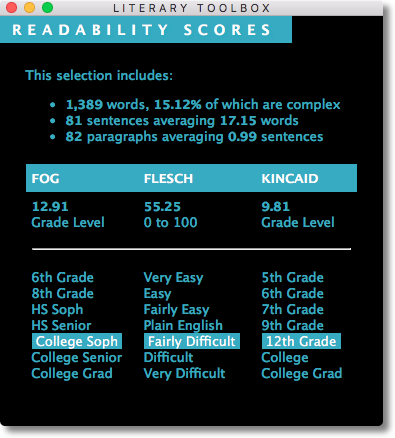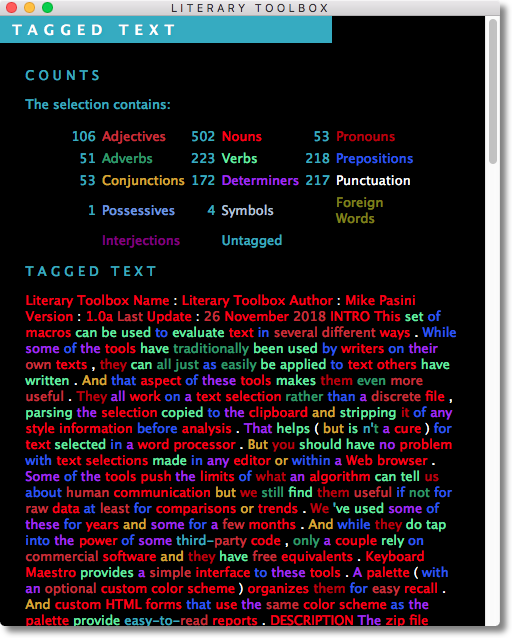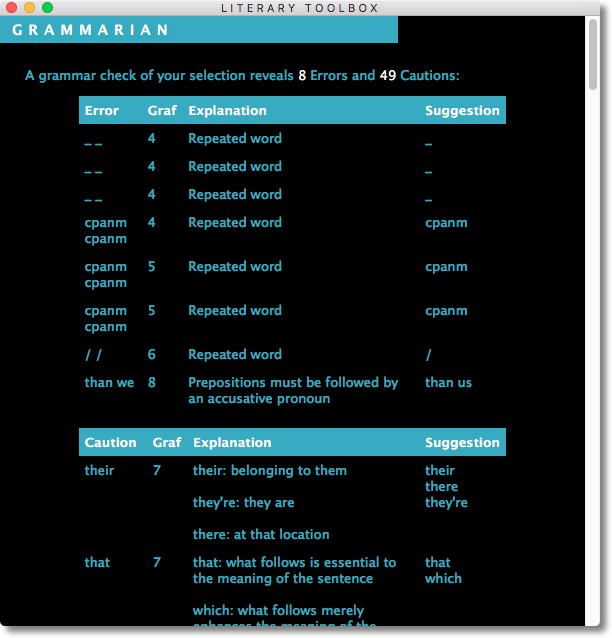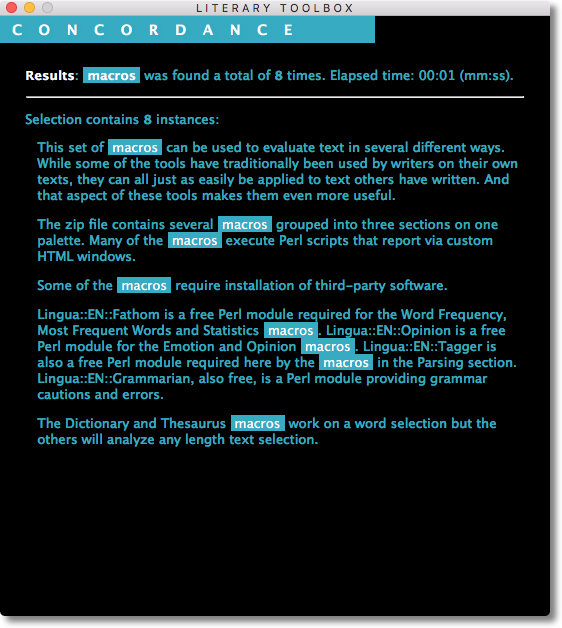 The .zip file contains the PDF documentation and the complete palette.
LiteraryToolbox.10a.zip (783.5 KB)