I'm using a video software that, unfortunately, doesn't use the top menu bar like any other application (go figure). The menu is embedded in the project window itself so I have to rely on the action "Click at found image".
I am able to make it run until the last step. It worked maybe twice, but then 99% of the times, it says there's no unique image. Here's my macro: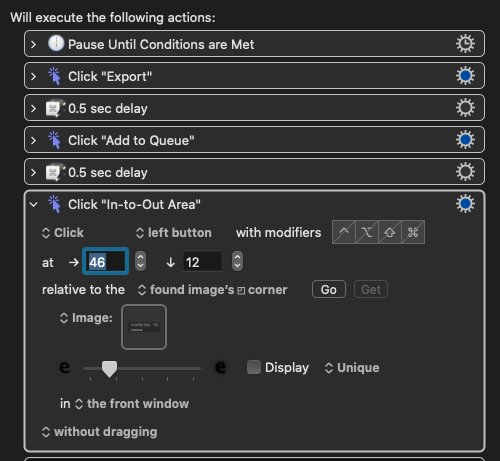 Here's the menu. The option I'm trying to click is the "In-to-Out Area" (before you ask me why I don't just click the shortcut, that's because, for some reason, that shortcut sometimes works, sometimes it doesn't. I guess it's a glitch that they need to fix).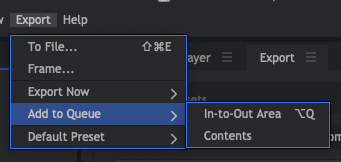 This is the image I'm using to trigger:

I tried different values of blurriness to see if that was the issue, no luck.
It's so weird, because all the other images have the exact same settings and they are working.
Error message:

Can someone help me with this? Am I missing something?
Thank you