Tom -
Thanks for the reply, and I'm really glad you posted it.
First, let me say that you owe it to yourself to not let the distraction prevent you from using the macro. I know you missed it, but here's a link to a video that demonstrates the macro:
OK, now on to your criticism(s). Please know that this is all done with a huge smile on my face.
all-caps words/phrases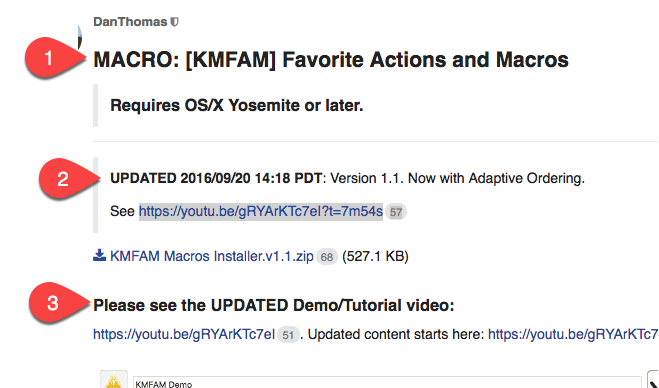 I always capitalize the first "MACRO:". KMFAM is an acronym, and as such is a valid use of capitalization.
UPDATED. Calling attention to the fact that the macro has been updated.
UPDATED. Calling attention to the fact the Video has been updated.
That's it. Unless you're complaining about capitalizing "OS/X" or "PDT".
This has to be the shortest macro post I've ever made.
a cheaply flashing GIF
Valid. It was one of my first attempts. Perhaps I should just feature the video.
When we're done having fun with this, I'll edit the post, assuming I can still edit it.