** UPDATED 2019-09-03 **
MACRO: Palette Organizer v1.2
Requires OS/X Yosemite or later
Updated 2019-09-03, v1.2: Fixes an issue with KM v9. I'm leaving the previous versions here, just in case.
Palette Organizer.v1.2.kmmacros (155.3 KB)
Updated 2019-04-20, v1.1: The "apply" process is faster now. I found a way to speed up each macro rename.
Palette Organizer.v1.1.kmmacros (154.7 KB)
Original Version v1.0
This is the original version, which I'll leave here in case the new version has any bugs, which I doubt, but you never know:
Palette Organizer.v1.0.kmmacros (145.8 KB)
PURPOSE: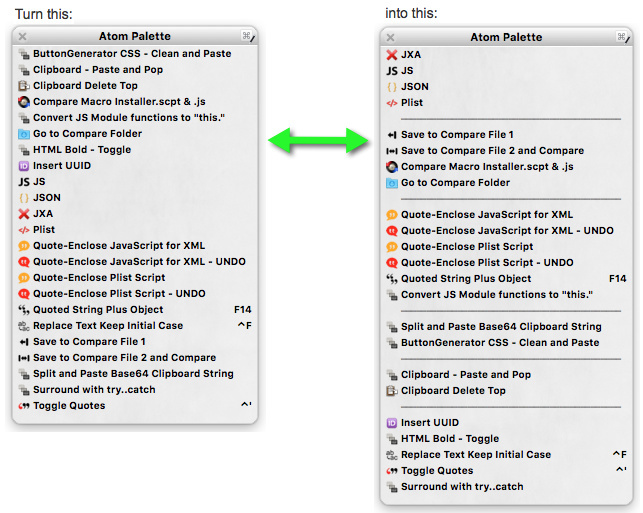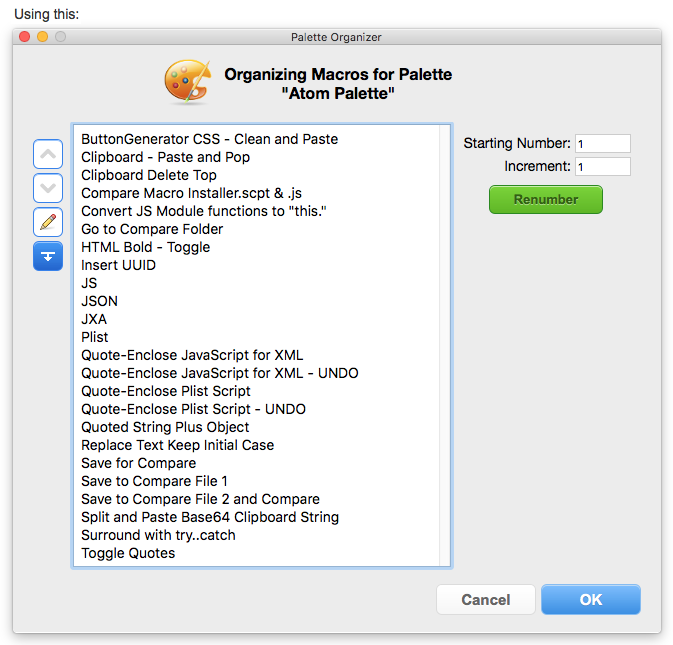 USAGE:
Select the macros you want to organize: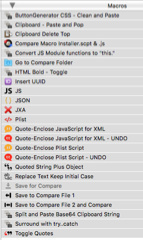 Launch the Palette Organizer, and move macros where you want them, like this: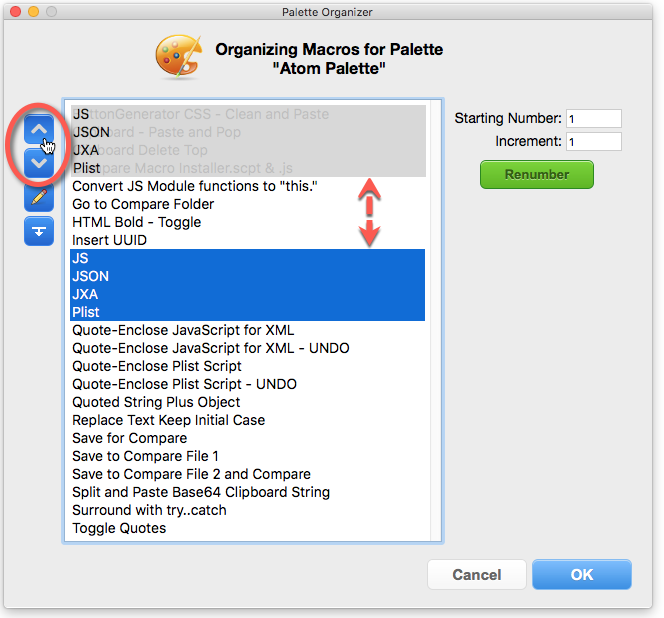 Add Separators, like this:
Click this button

to add a separator below the selected Macro.
Enter whatever you want as separator text:

Click OK, and you've not got a separator: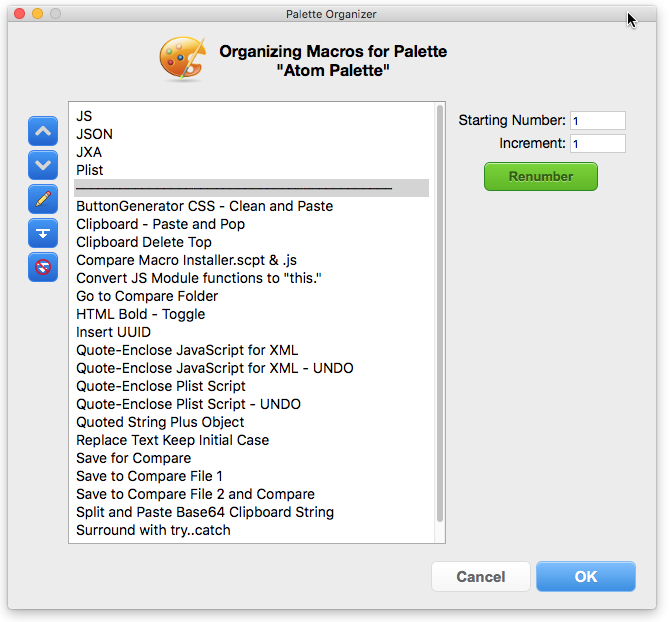 (When you apply the changes, Separators become macros with a blank icon, and no actions.)
When you're ready, add (or update) prefix numbers, like this: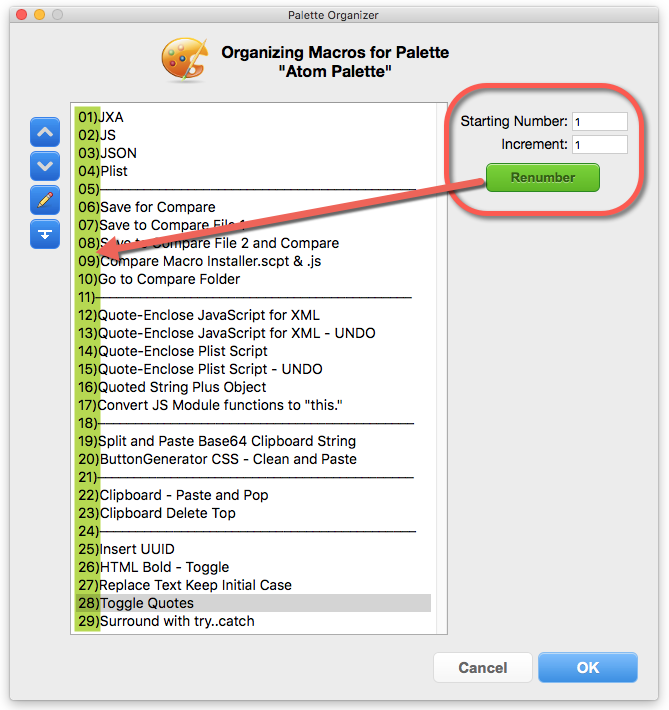 Click OK, and watch the magic happen!
LICENSE / DISCLAIMER:
Copyright (c) 2017-2019 Daniel Thomas
Permission to use, copy, modify, and/or distribute this software for any purpose with or without fee is hereby granted, provided that the above copyright notice and this permission notice appear in all copies.
THE SOFTWARE IS PROVIDED "AS IS" AND THE AUTHOR DISCLAIMS ALL WARRANTIES WITH REGARD TO THIS SOFTWARE INCLUDING ALL IMPLIED WARRANTIES OF MERCHANTABILITY AND FITNESS. IN NO EVENT SHALL THE AUTHOR BE LIABLE FOR ANY SPECIAL, DIRECT, INDIRECT, OR CONSEQUENTIAL DAMAGES OR ANY DAMAGES WHATSOEVER RESULTING FROM LOSS OF USE, DATA OR PROFITS, WHETHER IN AN ACTION OF CONTRACT, NEGLIGENCE OR OTHER TORTIOUS ACTION, ARISING OUT OF OR IN CONNECTION WITH THE USE OR PERFORMANCE OF THIS SOFTWARE.