Renumber Macro Prefix Numbers v1.0
Renumber Macro Prefix Numbers.v1.0.kmmacros (69.9 KB)
Got a palette that looks like this, and you need some room for another prefix number?
Then do this: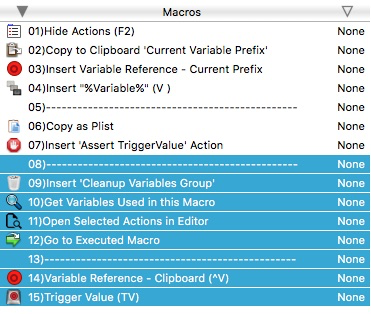 Then this: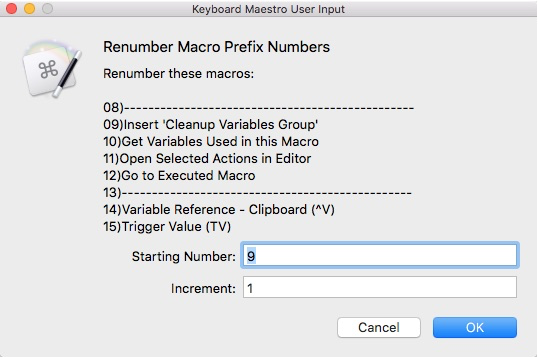 To get this: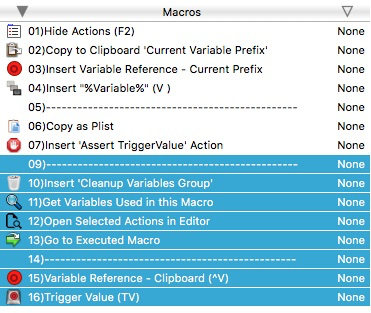 Or even do this: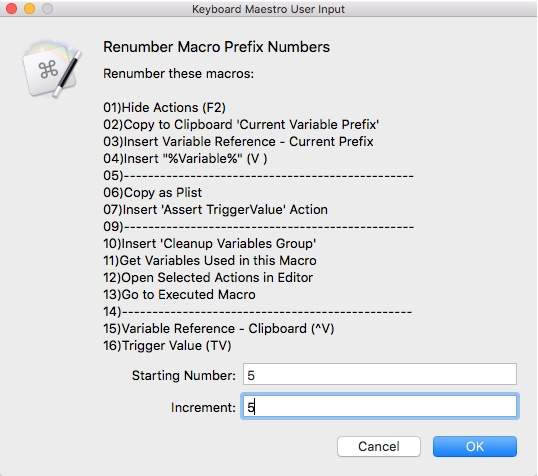 To have some room to grow, like this:
Full undo is supported, so if you make a mistake (or heaven forbid, I made a mistake), you're covered. All renaming is done by the editor, so it's just like you typed really fast. Really, really fast.