thanks for the speedy help, Tom!
I use it in conjunction with a macro I got here:
the "latest file". Here is a screenshot: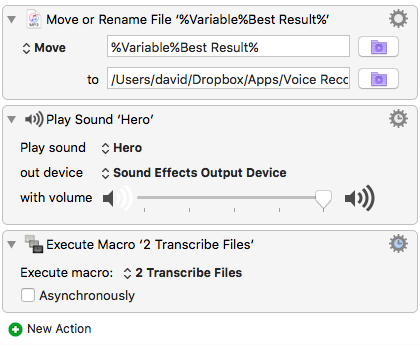 in the above script that Peter provides the result is diplayed as text in a box. I disabled it, but if enabled it gives me the correct result. (name and path of the latest file) The next part doesn't work: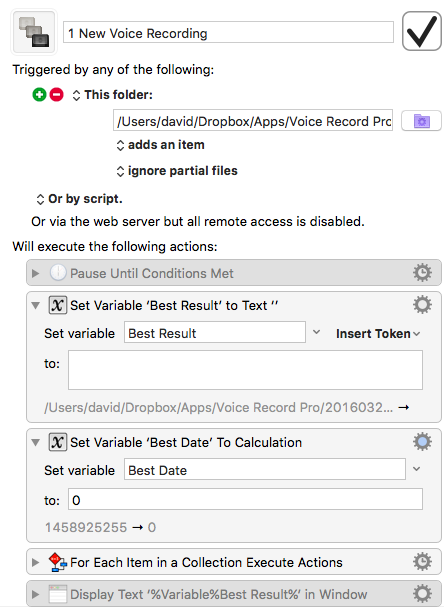 it seems to be related to file managent, because this part at the very end of the macros also fails to work: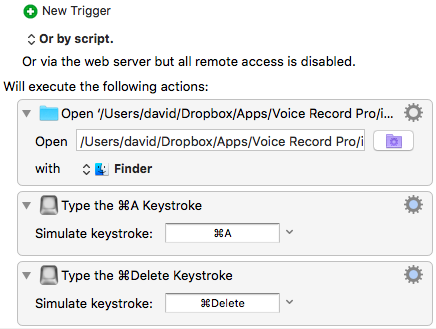 (deleting files)
Any ideas what I am doing wrong?