I'm just starting out with KM, and so far, it's pretty amazing!
I'm trying to create nested palettes - admittedly, I'm fumbling around.
I have a main palette in which each item takes me to a sub-palette. It's working to some degree, but not quite as I'd like. I'd like each plate to have letter shortcuts so that I don't need to use the mouse. For some reason, the main palette has the letter shortcuts, but not the sub-palettes.
The main is implemented as: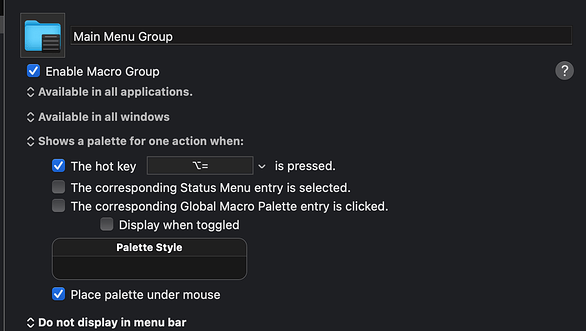 The sub-palette is implemented as: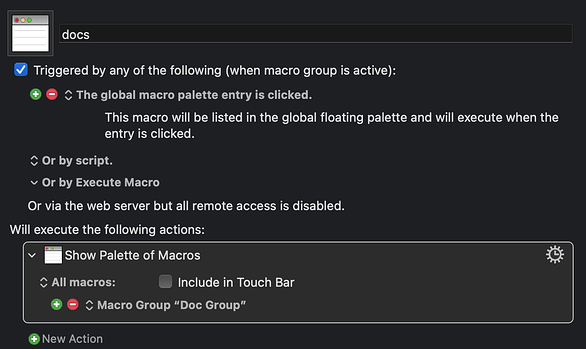 Any ideas what's missing?
Thanks.