I have a Macro that will copy content to a named clipboard (That is the only function in the Macro).
In this case, the content is a graphic that has "History" on it.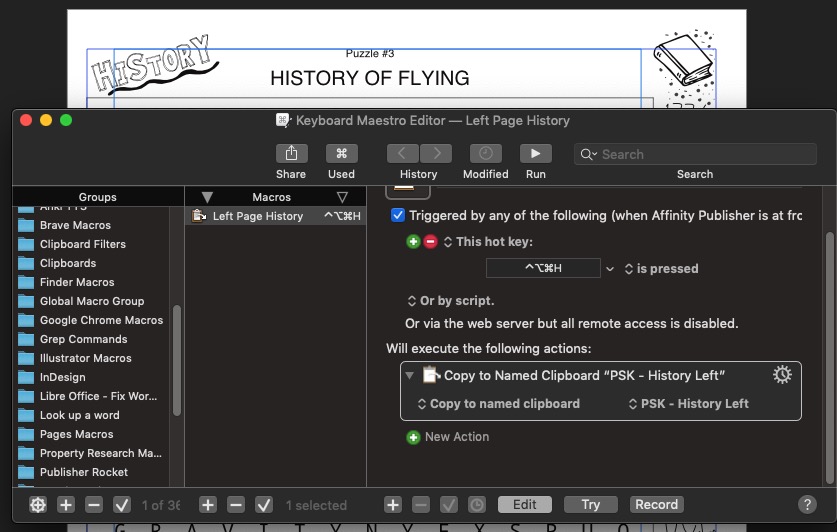 Now with the content saved on my named clipboard, I want to paste it. Using a named clipboard means that I can paste this content at any time using a keyboard shortcut without having to recopy it to the clipboard, or having to worry it being lost from the clipboard history if I do lots of copying and pasting from other apps.
I change my macro so it says "paste from" instead of "copy from". But instead, it pastes a completely different graphic. One that says English: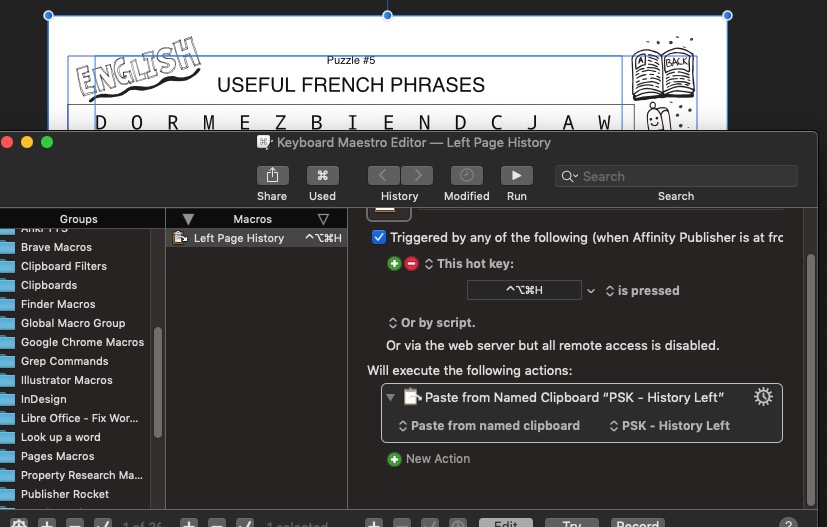 Why is this happening? (Again, "paste from" is the only function)
Steps I have tried
-Creating a new named clipboard
-Deleting all other named clipboards and then creating a new named clipboard
-Uninstalling and reinstalling KM
-Deleting all other macros to do with pasting graphics
Any ideas?
NB. The English graphic was originally used when I was first testing out name clipboards, but since then I have deleted the named clipboard that contained that graphic, so I don't know why it keeps on appearing now.
Background:
I have a document that has over 500 pages. I need to paste different graphics depending on the page, using a keyboard shortcut for each graphic, so I'd certainly appreciate some help. (I started a thread here, but the question has changed since then, which is why I started a new thread)