Hello!
Using these two macros, I'm hoping to effectively turn the Caps Lock key into a shortcut for cmd+opt+shift, effectively creating a new modifier key: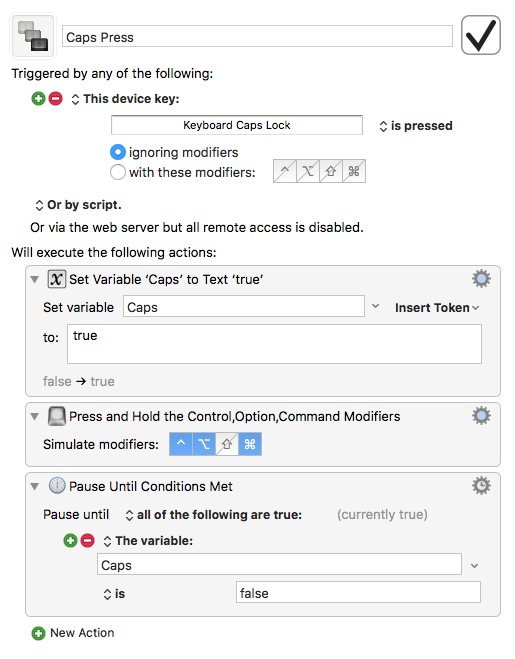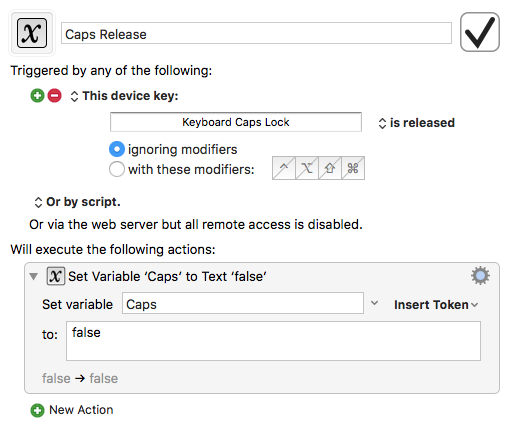 By disabling the native Caps Lock usage and using a combination of the Keyboard Maestro debugger and macOS Keyboard Viewer, I've confirmed that it's working as expected: pressing and holding the Caps Lock button triggers the Caps Press macro and presses the correct three modifiers, and releasing it triggers the Caps Release macro and releases them. See here: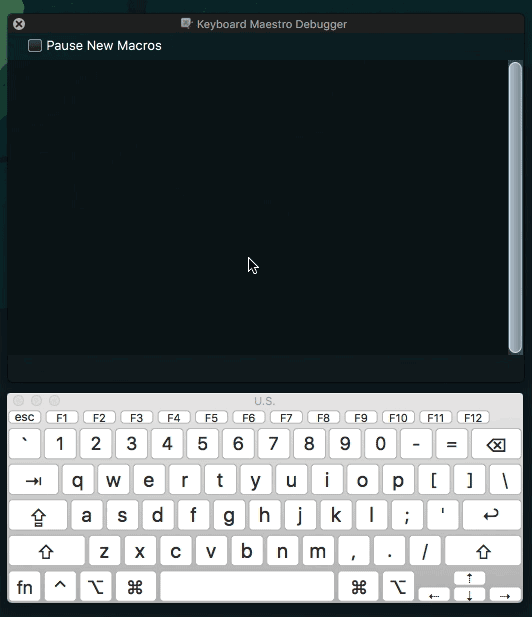 However, third party applications (in this case, Alfred) are not picking up shortcuts bound to that modifier pair (in this case, ctrl+opt+cmd+space).
Any ideas?
Thanks!