This is a 3 part question.
Can anyone think of a way to get the default palette to switch monitors to whichever monitor has the active application? (But see #2, which could solve this.)

Ideas for how to have the default palette save/restore it's position relative to the application that it's attached to? I realize that a palette isn't attached to an application, but let's just say that the palette is only available when a specific application is running.

This is really anal, but how about this one: I have 2 instances of MakeMKV running. I'd like the palette to switch locations depending on which instance is active. Like I said, anal: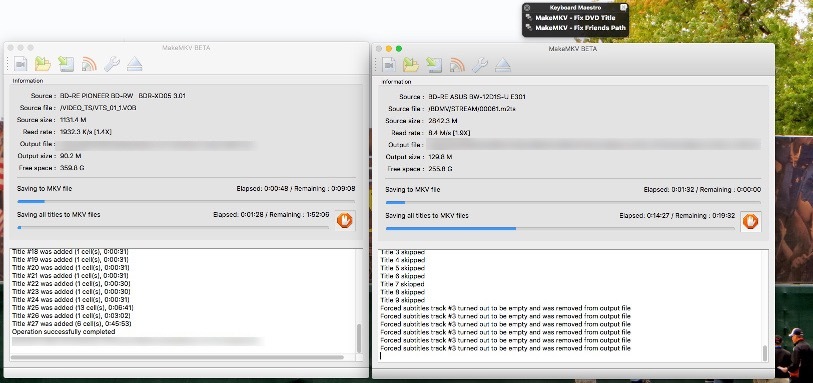 Thanks.