That is correct @martin, if you want to call a macro group/palette via a BTT Touch.
Here I need a "Show Macro Group "Finder" for an action".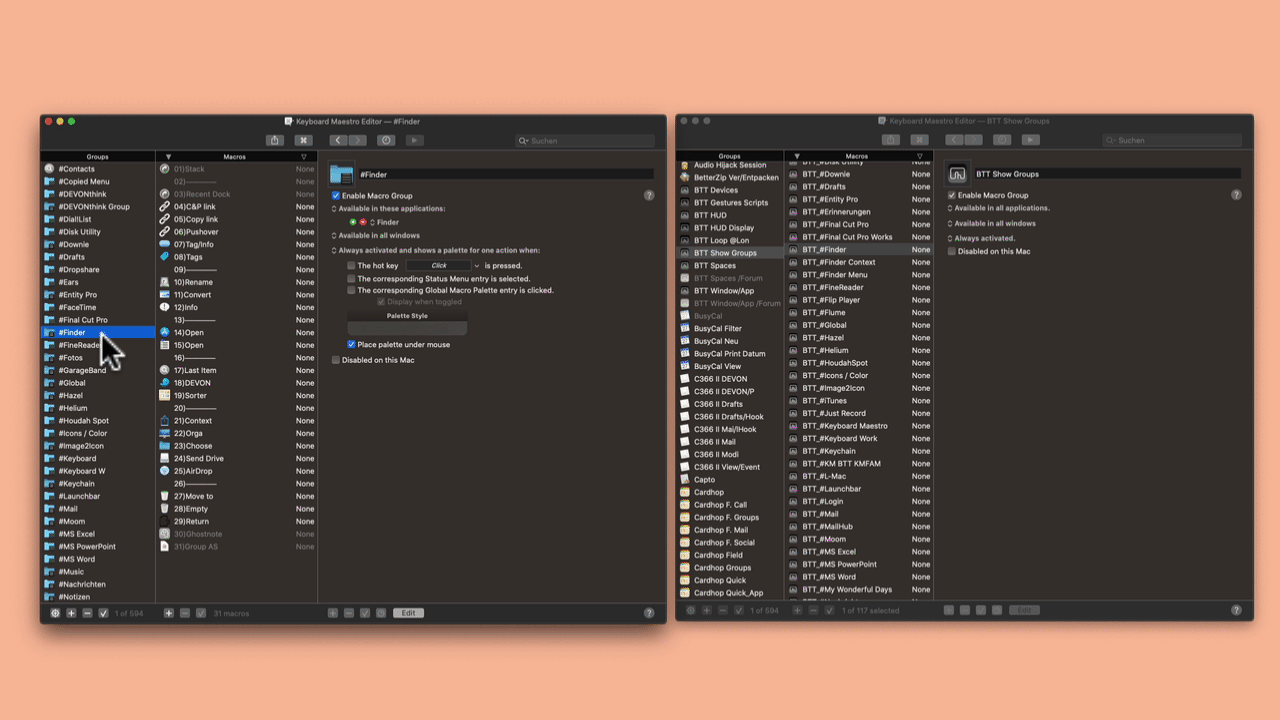 For single macros you do not need this intermediate step.
In BetterTouchTool you create a BTT touch gesture for the Finder and add the shown AppleScript action to it.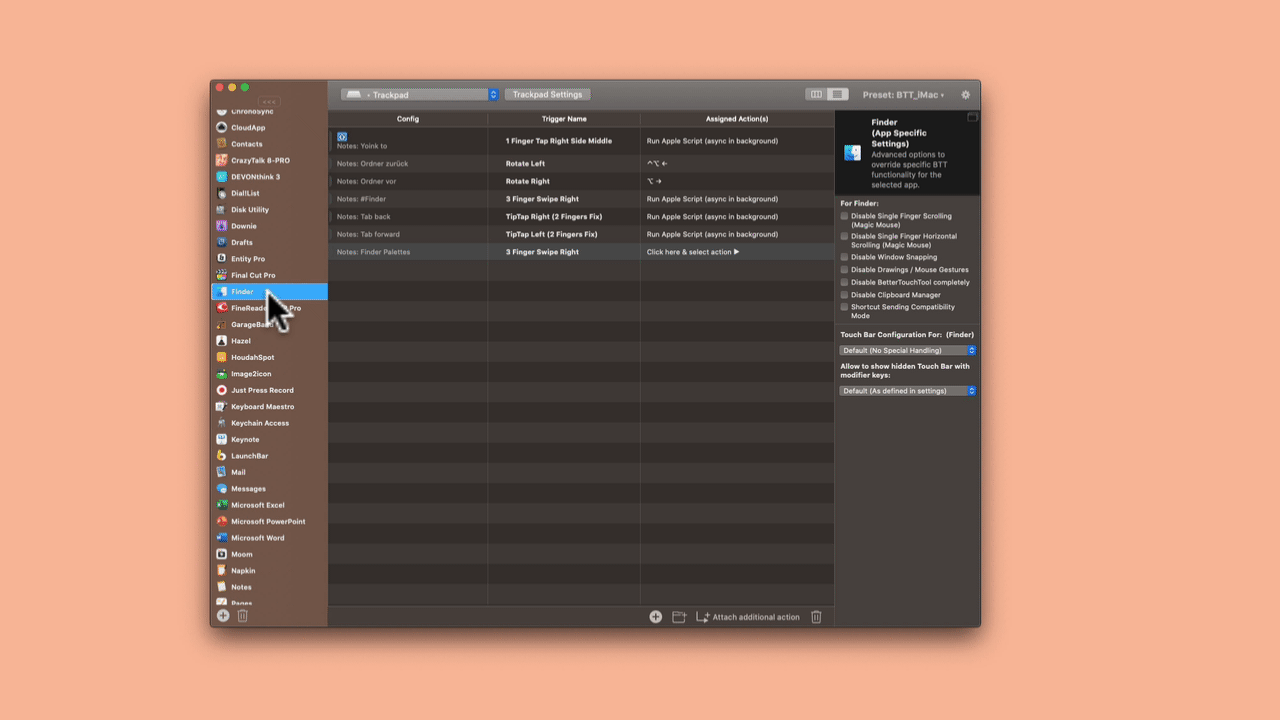 Now, to be able to quickly enter the KM AppleScript into BTT, I created the macro in this post:
To call my macro Groups /Palette via a BTT Touch gesture you have to apply my macro in the "Show Macro Group "Finder" for an action" macro!!!
As you can see in the first gif, I have created a macro group/palette for all installed apps.
For all macro groups/palettes I use the 3 finger touch gesture (right).
Since I work a lot with the mouse, as well as the trackpad, the BTT touch gesture is more suitable for me.
Here is an example of a preset workflow in Snagit 2021. I only need one touch gesture via BTT and 3 mouse clicks.
If I were to perform the actions shown using the keyboard, I would need to remember over 10 shortcuts to do so.